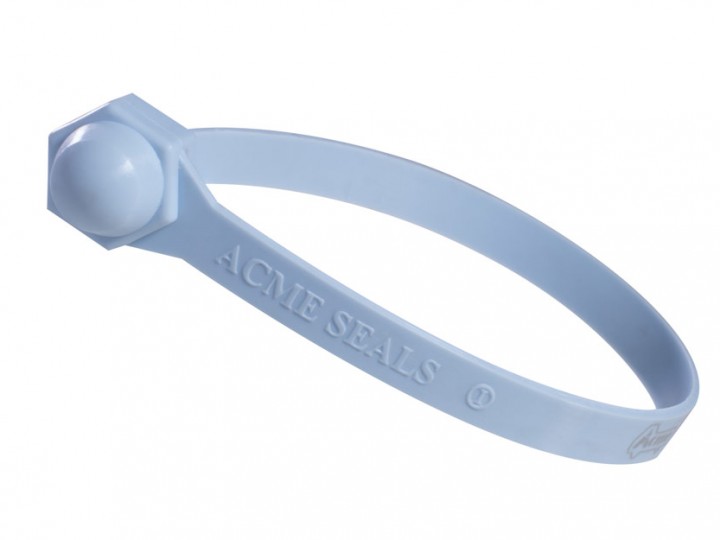 Bulldog Seal
Acme Bulldog Seal is a fixed length seal manufactured from two dissimilar materials. It is durable and will withstand freezing and boiling conditions. This seal is ideal for securing vehicle doors or fire doors.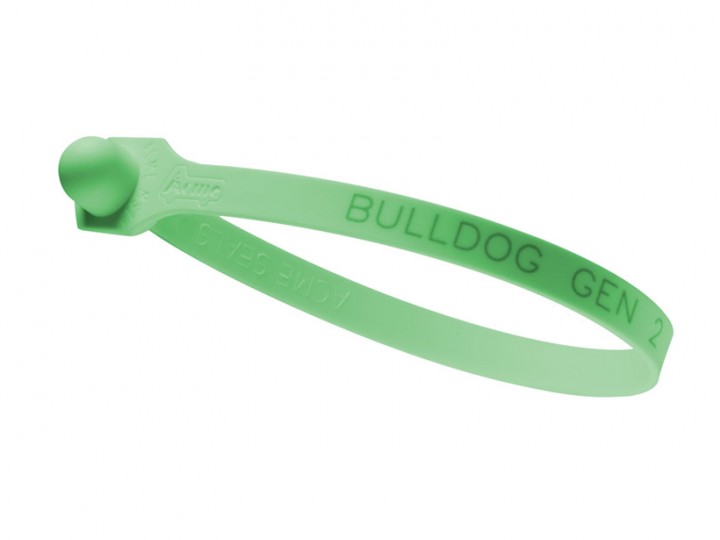 Bulldog Gen2 Seal
The Acme Bulldog Gen2 Seal has all the same features as our original Bulldog Seal but unlike the original this product has an updated design with an easy tear off between each seal so there are no scrap pieces…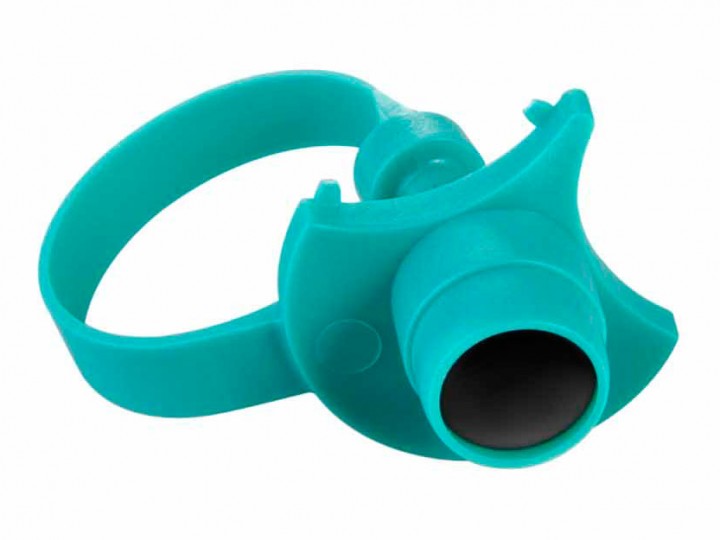 G Lock Seal
Acme G Lock Plastic Fixed Length Seal offers a cost-effective solution for the sealing of garment bags in transit or storage. The seal has a very high breaking strength and a very narrow strap width for high-security protection.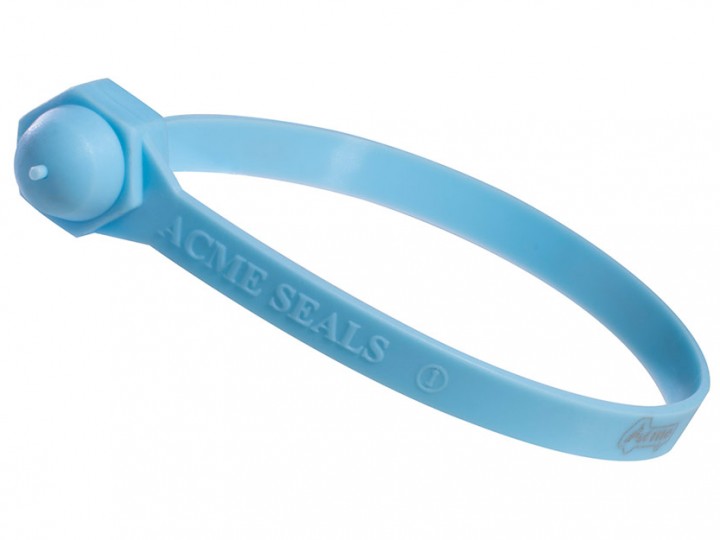 Bulltip Seal
Acme Bulltip Seal is a fixed length seal that has the same technical characteristics as the Bulldog seal. The seal has an indicator at the locking end which protrudes through a hole in the underside of the locking head.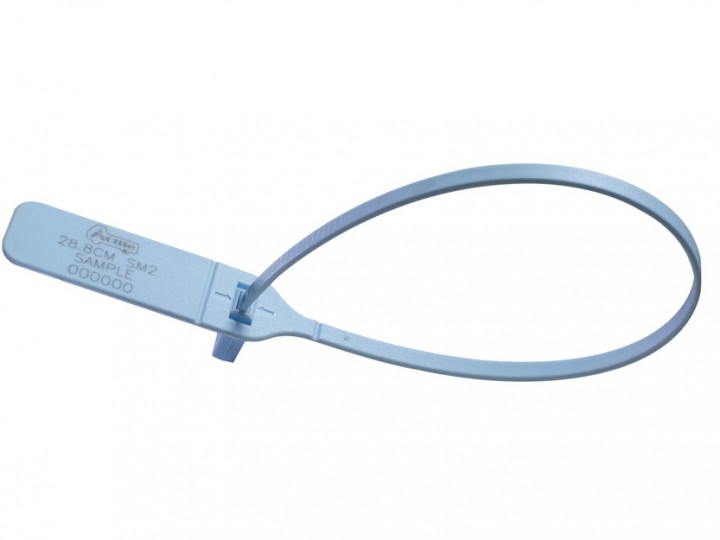 SM2 Seal
SM2 Plastic Fixed Length Seal has a similar appearance as a pull tight seal without the protruding of extra length after it has been sealed. This seal benefits by having a stronger strength, a very narrow strip width and a big marking area.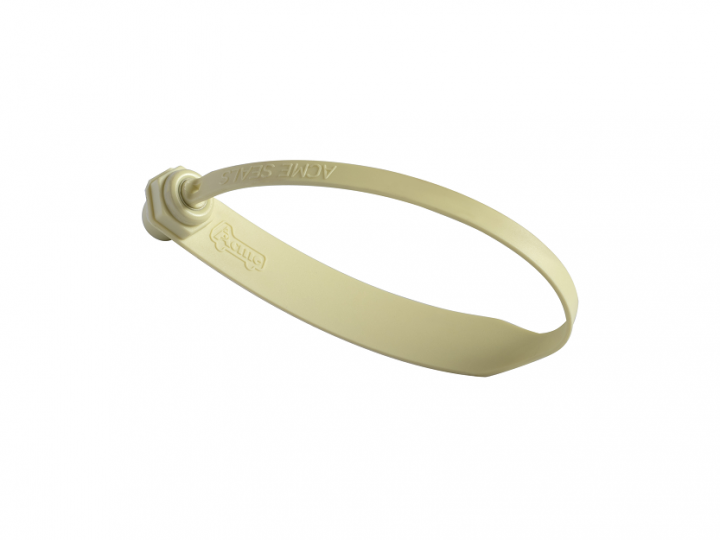 Pitbull Seal
Acme Pitbull Plastic Fixed Length Seal is a fixed length seal manufactured from two dissimilar materials. The locking mechanism is the same as the tried and tested Bulldog seal but it features a large marking area within the loop of the seal, unlike other seals where the tag is on the outside.
Fixed Length Plastic Seal- Type and Basic Specification
Not sure which fixed-length plastic seal is the best for you? Check out our fixed-length plastic seal specification below!
Seal Type
Breaking Stength
Strap Width
Custom Seal Marking
Seal Material
Bull Dog Seal
20 kg
7.5 mm
Laser or Foil Marking
Consecutively Numbering
Optional Company Name/Logo
Body-Polypropylene
Insert-Acetyl
Bull Tip Seal
20 kg
7.5 mm
Laser or Foil Marking
Consecutively Numbering
Optional Company Name/Logo
Body-Polypropylene
Insert-Acetyl
SM2 Seal
13 kg
5 mm
Laser or Foil Marking
Consecutively Numbering
Optional Company Name/Logo
Optional Laser Barcoding
Polypropylene
G Lock Seal
50 kg
6 mm
Laser or Foil Marking
Consecutively Numbering
Optional Company Name/Logo
Acetyl
Pit Bull Seal
20 kg
5.5 mm
Laser or Foil Marking
Consecutively Numbering
Optional Company Name/Logo
Body-Polypropylene
Insert-Acetyl