Security Label and Security Bags
Acme security label or security bag are a tamper-evident seals to ensure packages or item status while in transit. Security labels or bag are commonly used in evidence collection, high-value packages in transit or security envelopes. Acme security label and bags will show an "OPEN/VOID" hidden message when there are any unauthorized attempts to break the seal.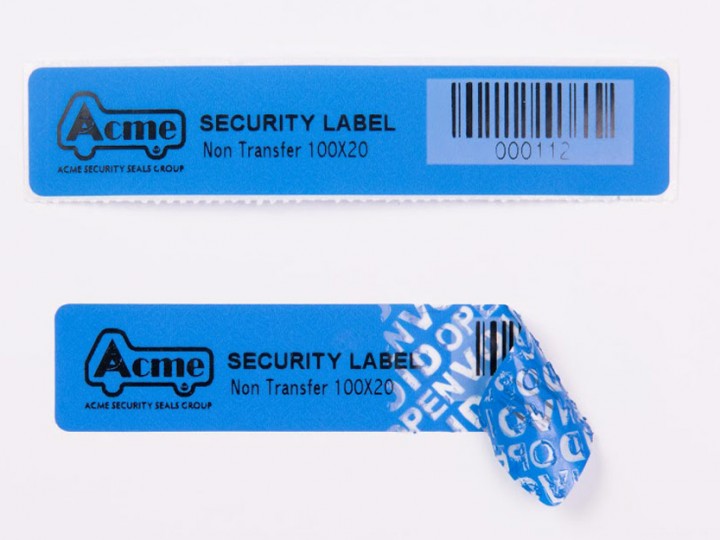 NT Labels
This label is ideal when the seal needs to be periodically broken for checking and inspection of items or surfaces which are needed to be reused again and again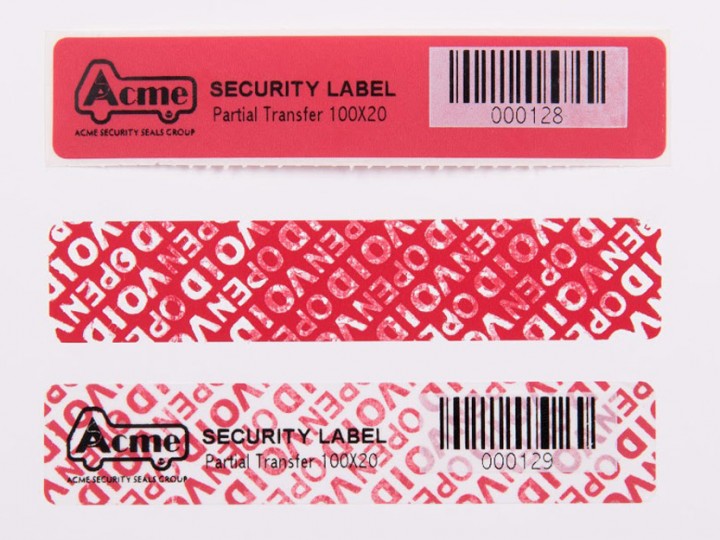 PT Labels
When this label is lifted it reveals a highly visible security message "OPEN VOID" as evidence the label seal has been opened.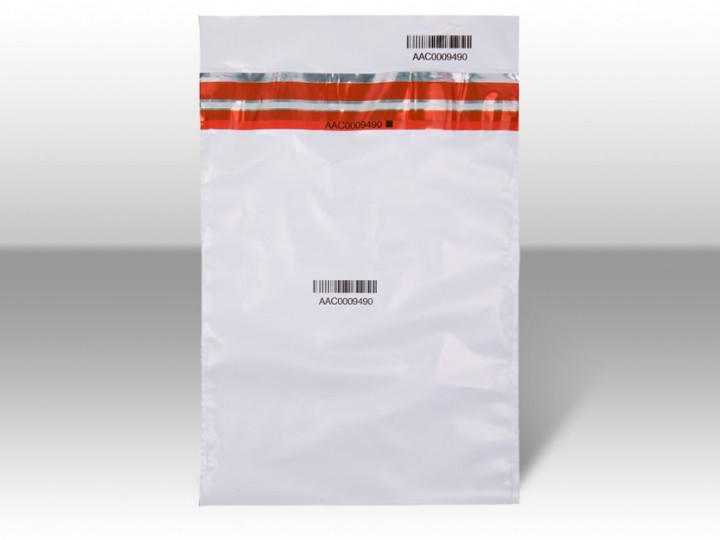 TE Document Bag
Our Acme TE security bags are made from co-extruded polythene with an easy to use closure seal that offers tamper evident security