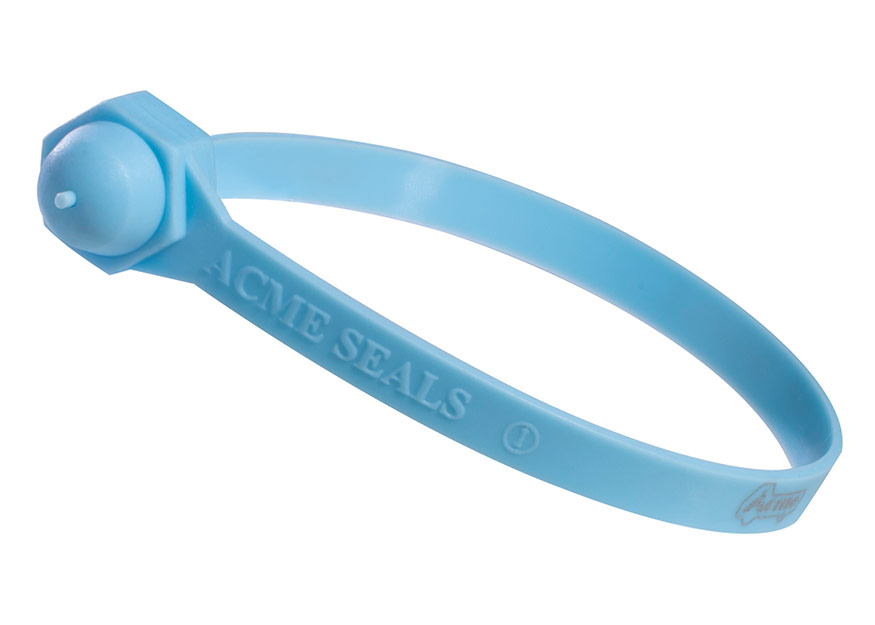 Bulltip Seal
The Acme Bulltip Seal is a plastic fixed length seal manufactured from two dissimilar materials. The acetyl insert is durable and will withstand freezing and boiling conditions, whilst the polypropylene body is flexible for easy use.
The design includes rolled heat staking technology to secure the insert to the body, which provides clear evidence of tampering if forced open or cut and a break off point for easy removal.
Whilst having the same technical characteristics as the Bulldog seal, this seal has an indicator at the locking end which protrudes through a hole in the underside of the locking head signifying it has been correctly locked.
Recommended applications
Airlines, Cargo, Trailers, Containers, Rail freight, Refineries, Warehouses, Cash bags, Postbags, Lockers.
Material
Body – Polypropylene with Biodegradable additives
Insert – Acetyl with Biodegradable additives
Available Operation Length
1) 19cm (overall 21cm)
Strap Width
7.5mm
Average Breaking Strength
20kg
---

PDF
Acme Bulltip datasheet (143kb)