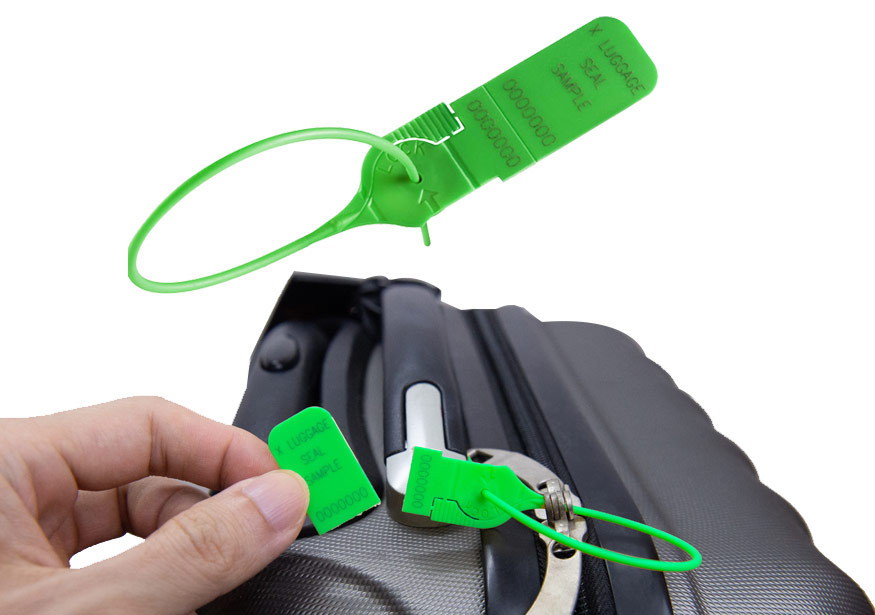 The Acme LUGGAGE Seal is a development from the Acme X Seal being a biodegradable security seal designed for luggage or anything requiring receipt systems. The product would be seen as a replacement to label applying with the luggage seal having a body and receipt with both parts containing the same serial number. Once the luggage seal is securely placed whether locking luggage zippers or boxes containing personal belongings, the receipt part would be handed to the owner of the handed in goods for them to check the seal number matches that left on their personal belongings. Upon collecting the goods the receipt tab with number must match that on the handed in goods to ensure no tampering has taken place, if missing or not matching further inspection is required.
Recommended applications
Oil and Gas Valves, Cylinders.
Material
Polypropylene with Biodegradable additives
Available Operating Length
Standard Packaging : 500 seals/bag
: 10 bags/carton
Carton Dimensions : 32cm x 29cm x 32cm
Carton weight : 4.5kg/carton
Do you know that you can customise our products by imprinting your company logo on to our seals?