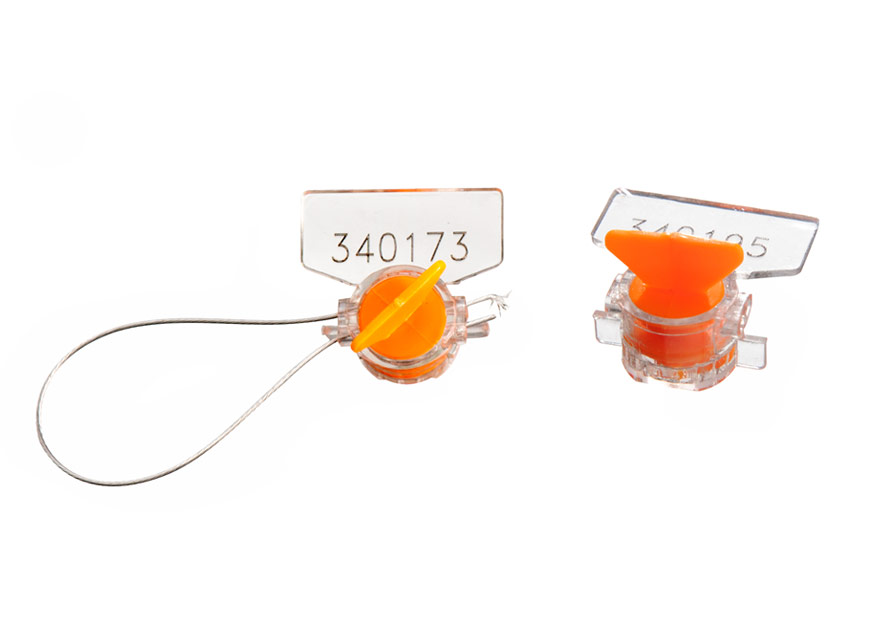 The Acme Twister Seal is a two part Polycarbonate wire seal that offers an alternative to lead and plastic wire seals but has the added advantage that it can be applied without the use of a sealing tool.
The seal is applied by hreading the wire through the two holes of the transparent and coloured pieces and by turning the insert clockwise the wire is twisted around the inner cores until it is secure at which time the handle is broken off. Used with spiral soft galvanized, stainless or nylon coated wire the transparent body and colour coded insert allow for easy visual inspection of seal integrity
Recommended applications
Electric, Gas and Water meters, Drums, Totes, Petrol
Pumps, Taxi meters, Weighing scales.
Material
Body - Polycarbonate
Insert - Polycarbonate
Available Operating Length
Wire - 0.7mm diameter (Standard Length 30cm)
Material - Galvanized, Stainless or Nylon coated
Reels or other cut lengths may be available on request
Tag marking dimensions
27mm x 13.5mm
Do you know that you can customise our products by imprinting your company logo on to our seals?