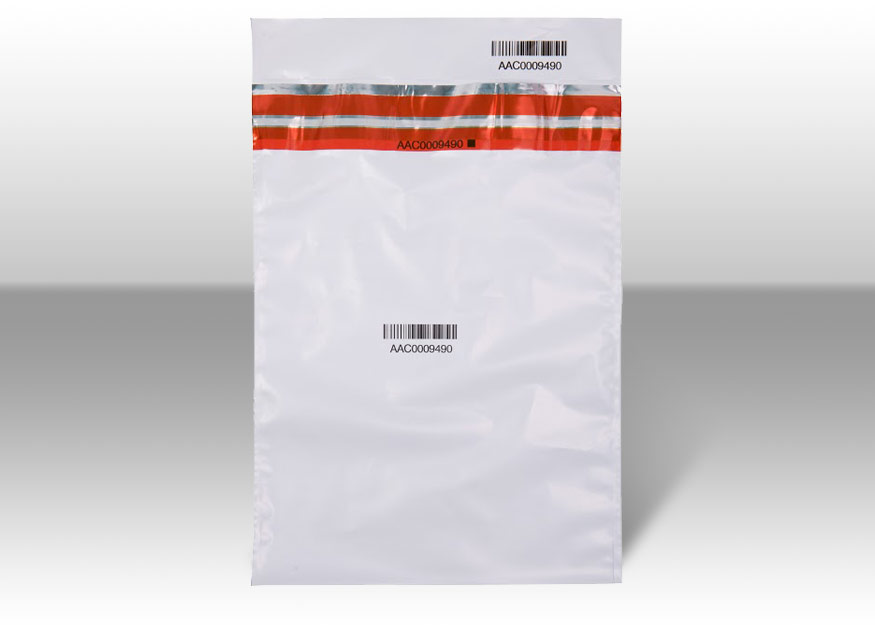 Our Acme TE Document Bags are made from co-extruded polythene with an easy to use closure seal that offers tamper evident security against ALL known methods of attack. The TE Document Bag can be either transparent or opaque and once it is sealed, any unauthorized attempts to break the TE Document Bag'sseal will cause the "OPEN / VOID" hidden message to appear. The tape provides clear permanent evidence of tampering from attempts to open the seal with solvent, extremes of heat and cold, mechanical peeling or cutting and resealing.
Recommended Applications
Cash in transit, cheques, share certificates,
forensic evidence, confidential & legal documents,
wills, deeds and contracts.
Material
Super strength opaque co-extruded
HDPE or clear LDPE material which are high
impact and tear resistant.
Security Level Specifications (1 = low / 3 = High)
1 - Low security features permanent closure
2 - Medium security features Tamper Evident, Cold resistant
3 - High security features Tamper Evident, Cold, Heat, Solvent, Water resistant
Marking
Sequential numbering and high resolution bar code for use in track and trace systems with a receipt and multi-lingual instructions.
Size
A3 - 340mm x 520mm x 45mm receipt
A4 - 260mm x 340mm x 45mm receipt
Colours
Each bag can be printed in up to 3 colours. Available
colours on request.
Do you know that you can customise our products by imprinting your company logo on to our seals?