Acme launches 5 new products giving Customers and Distributors more options when choosing the best seal to meet the application looking to seal.
Starting with the bolt seal, the BS2 is an ISO bolt seal with a non-plasticised pin allowing it to fit through smaller holes when comparing to the BS1. Product design remains exactly as the BS1 which features the bush being able to spin 360 degrees showing users the seal still intact and locking insert working as opposed to those bolt seals that don't spin and can then be glued locked with any tampering possibly going un-noticed.

There is also a Big Tag seal and AC05 Tote box seal being launched for warehousing, pharmaceutical and courier industries. These products filling the gaps and to meet customer demand.

The famous Acme Bulldog seal has also had a makeover with the Bulldog Gen2 launched offering more improvements to its predecessor such as smaller matt pitch, less plastic, improved carton size.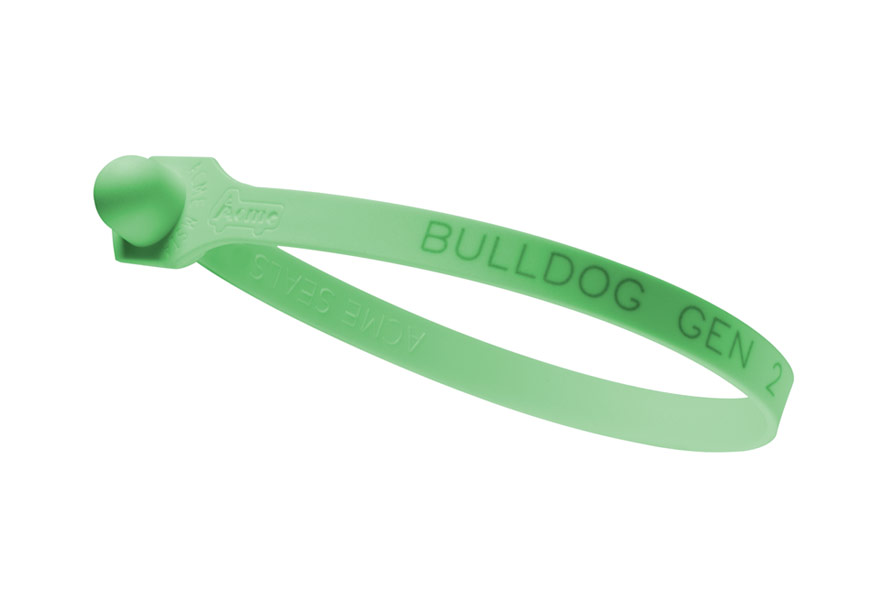 Lastly Acme has launched its Luggage seal which would widely be used by hotels, theme parks and alike, hospitals, museums etc or anywhere offering a collection of bags/belongings when customers wish to use this safe guarding service. The Luggage seal replaces the old traditional way of applying a written label to the property and handing 1 piece to the owner both having the same number for checking upon collection the baggage hasn't been opened.