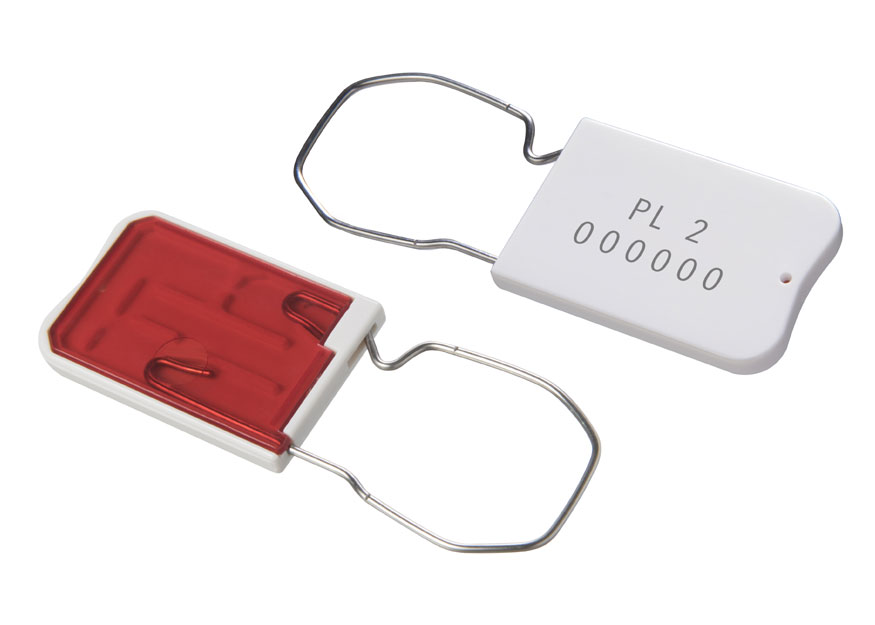 The Acme PL2 Seal is a Padlock seal manufactured from two materials, Styrene Acrylonitrile for the body and Stainless Steel for hook hasp. The PL2 Seal cover is transparent so the user can see the seal is correctly locked and if any attempt is made to compromise the seal the cover will crack showing clear evidence of attempted tampering.
Recommended applications
Airlines, Cargo, Lockers, Banking, CIT
Material
Body - Styrene Acrylonitrile
Hasp - Stainless Steel
Marking
Laser
Consecutively numbered as standard
Optional Customer name/logo
Optional Laser Bar-coding
Colours
Transparent red or green cover with white body.
Other colours may be available on request.
Do you know that you can customise our products by imprinting your company logo on to our seals?