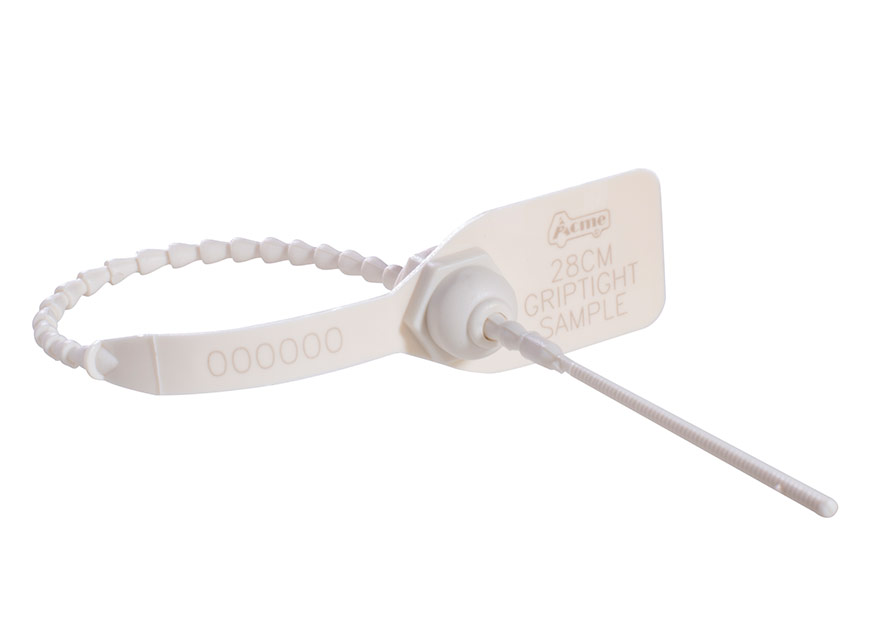 Griptight Seal
The Acme Double Loop Plastic Cuff is an economical restraining device manufactured from high grade Nylon 66 material
and can only be removed with the use of cutters.
The HandCuff strap has a smooth surface to prevent injury to the detainee making the HandCuff an ideal and easy to
use replacement for the heavy metal type cuffs.
Recommended applications
Airlines, Cargo, Trailers, Tankers, Rail freight, Refineries, Containers, Postbags, Lockers, Banks, Cash in Transit.
Material
Body – Nylon 66 with Biodegradable additives
Insert – Acetyl with Biodegradable additives
Available Operation Length
(L1) 25cm (overall 28cm)
(L2) 32cm (overall 35cm)
Ribbon Diameter
3.9mm
Tag Marking Dimensions
36mm x 25mm
Average Breaking Strength
39kg
---

PDF
Acme Griptight datasheet (156kb)