Why Meow When You can Bark! Introducing the Bulldog Seal
Navigating the fast-paced world of logistics, where security is paramount, requires innovative solutions. Acme's Bulldog Seal, specifically tailored for the logistic industry, emerges as a beacon of reliability and innovation. Let's explore the technical aspects and benefits of this remarkable sealing solution.
A New Era of Security
In an industry where the integrity of goods is vital, traditional sealing methods often fall short. The Bulldog Seal represents a new era of security, offering a robust solution that doesn't just "meow" but "barks" in the face of challenges. It's a game-changer in the logistic industry, and here's why: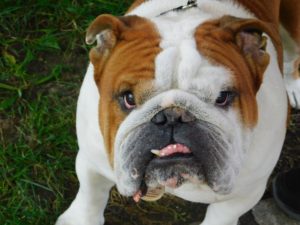 Design and Material: A Perfect Blend
Crafted from two dissimilar materials, this fixed-length seal combines the durability of an Acetyl insert with the flexibility of a polypropylene body. This combination ensures that the Bulldog Seal is both robust and user-friendly, ready to withstand the harshest conditions.
Innovative Technology
What sets this seal apart is its rolled heat staking technology that secures the insert to the body. This technology provides clear evidence of tampering if forced open or cut, and a break-off point for easy removal. It's a design that prioritizes both security and convenience, a true innovation in the field of sealing.
Technical Specifications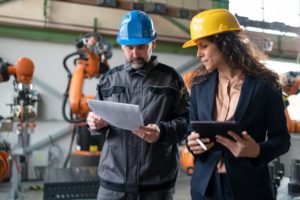 Recommended Applications: Airline Cargo, Trailers, Containers, Rail freight, Plantations, Refineries, Vehicles, Fire doors, Lockers.
Material: Body – Polypropylene with Biodegradable additives; Insert – Acetyl with Biodegradable additives.
Available Operating Lengths: (L1) 11cm (overall 13cm); (L2) 19cm (overall 21cm).
Strap Width: 7.5mm.
Average Application Breaking Strength: 20kg.
Marking: Laser or Foil marking; Consecutively numbered as standard; Optional Customer name/logo.
Colors: Various options including red, blue, green, yellow, orange, black, white, pastel shades, and more.
Packaging: 10 per mat and 1,000 seals/carton; Carton Dimensions: 31cm x 25.7cm x 24.5cm; Carton weight: (L1) – 3.0kg/carton, (L2) – 3.7kg/carton.
Versatile Applications
Though ideal for securing vehicle doors and fire doors, the versatility of Acme's seal extends to other sealing requirements as well. Its unique design and material composition make it suitable for a wide range of applications within the logistic industry, from securing valuable cargo to ensuring the integrity of sensitive shipments.
Environmental Considerations
We are living in a world increasingly concerned with sustainability, the Bulldog Seal's use of Biodegradable additives in its construction is a noteworthy feature. It's not just about security; it's about responsible manufacturing that aligns with modern environmental values.
Why Choose Bulldog Seals?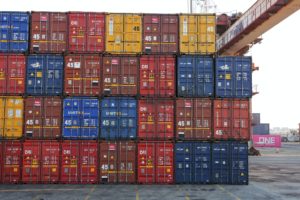 Durability: Withstands extreme temperatures, from freezing to boiling.
Tamper-Evident: Clear evidence of tampering if forced open or cut.
Ease of Use: Break-off point for easy removal.
Versatility: Suitable for various sealing requirements, including vehicle and fire doors.
Eco-Friendly: Constructed with Biodegradable additives for a greener choice.
A History of Excellence
Acme's commitment to quality and innovation is not new. With a history that spans over a century, our products have become synonymous with reliability. The Bulldog Seal is the one of the best in a long line of top-tier security solutions, reflecting a legacy of excellence.
Conclusion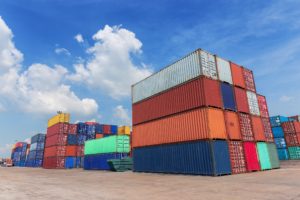 More than just a security solution, the Bulldog Seal is a testament to Acme's commitment to quality, innovation, and environmental responsibility. With its unique design, durable materials, versatile applications, and eco-friendly construction, it's a top choice for those in search of top-tier security solutions.
Ready to experience the difference that Acme's Bulldog Seal can make for your logistic needs? Get Quote today and secure your assets with a seal that's built to last.
Why settle for less when you can have the best? Why meow when you can bark with the Bulldog Seal!