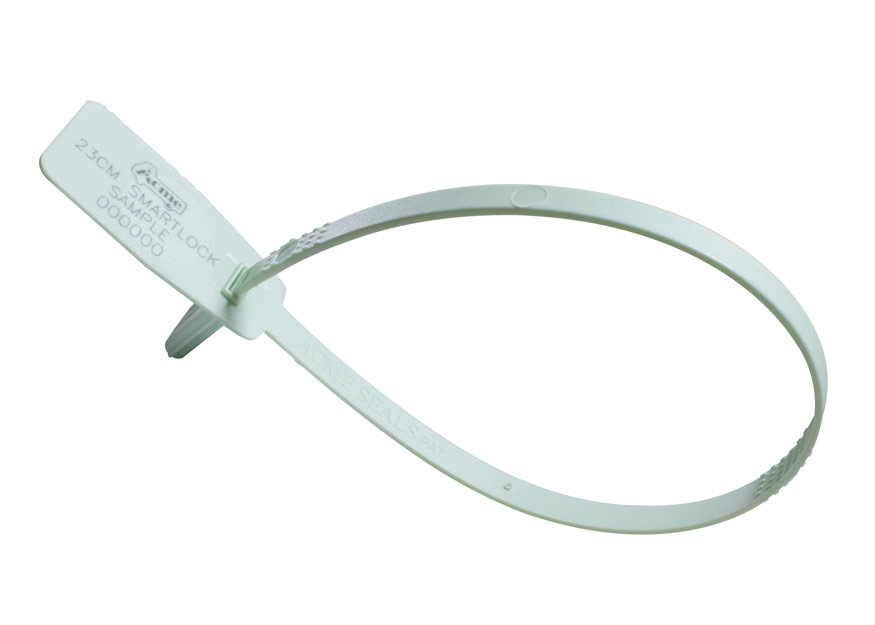 Smartlock Seal
The Acme Smartlock Seal is a plastic fixed length seal manufactured from Polypropylene material. The design features a strong single point locking mechanism and an indicator which protrudes through a hole in the underside of the locking head signifying it has been correctly locked. The seal also features a break off point for easy removal making this seal suitable for most applications.
Recommended applications
Airlines, Cargo, Trailers, Containers, Rail freight, Refineries, Vehicles, Fire doors, Lockers.
Material
Polypropylene with Biodegradable additives
Available Operation Length
a) 13cm (overall 16cm)
b) 24cm (overall 27cm)
Tag Marking Dimensions
19mm x 35mm
Average Breaking Strength
13kg
---

PDF
Acme Smartlock datasheet (152kb)