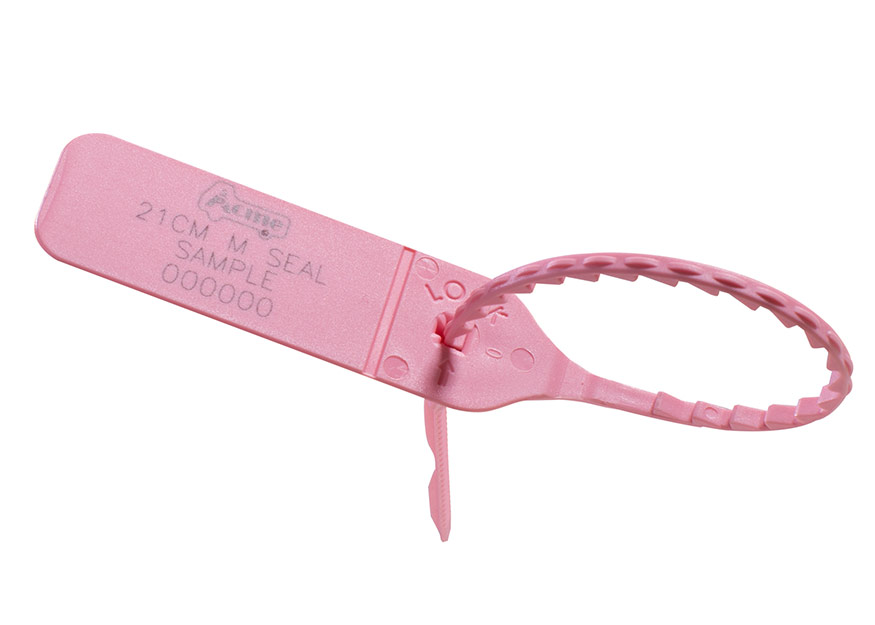 M Seal
The Acme M Seal is a plastic pull tight seal manufactured from Polypropylene material and has been introduced as a direct replacement for the tried and tested Minitight that has now withdrawn from our product portfolio. The locking action is very similar to the old Minitight but has the contours of the smooth X Seal.
The new design M Seal offers a cost effective solution for applications where strength is not the primary requirement, but is ideal for use as an indicative seal.
Recommended applications
Airlines, Refineries, Warehouses, Cash bags, Postbags, Mailrooms, Bar boxes, Fire doors, Lockers.
Material
Polypropylene with Biodegradable additives
Available Operation Length
(L1) 17.6cm (overall 23cm)
(L2) 23.6cm (overall 29cm)
Strap Width
2.75mm
Tag Marking Dimensions
Short Tag – 18mm x 20mm
Long Tag – 18mm x 40mm
Average Breaking Strength
15kg
Marking
Laser, Foil or Thermo Transfer
Consecutively numbered as standard
Optional Customer name/logo
Optional Laser or Thermo Transfer Barcoding
Colour
Foil marked: red, blue, green, yellow, orange, black, white.
Laser or Foil marked: pastel shades of pink, blue, green, yellow, peach, also black and white.
Thermo Transfer: all of the above.
Other colours may be available on request.
---

PDF
Acme M Seal datasheet (139kb)