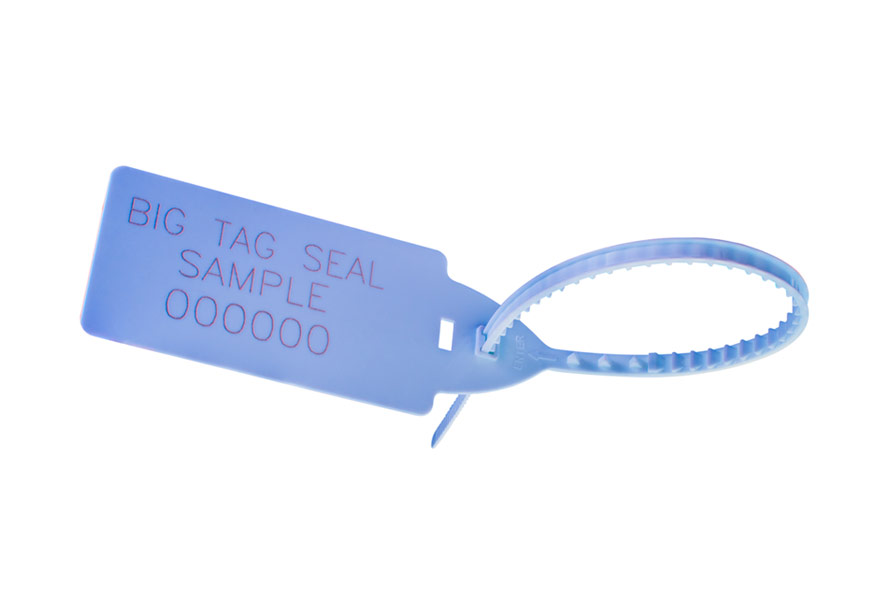 Big Tag Seal
The Acme Big Tag Seal is a pull tight security seal manufactured from Polypropylene material. The strap lock configuration is a proven design with increased dimensions returning extra strength when locked. An extra-large tag provides a hole which can be used to for securing the excess strap after the seal has been locked. The seal can be supplied plain or laser marked and is most suited for courier, recycling and postal companies where the customer can apply their own special labels to the large tag area for use throughout their processes.
Recommended applications
Courier, Postal, Mailrooms, Recycling, Agriculture, Refineries, Warehouses.
Material
Polypropylene with Biodegradable additives
Available Operation Length
28cm (overall 46cm)
Strap Width
7mm
Average Breaking Strength
40kg
---

PDF
BigTag Seal datasheet (156kb)