GPS Tracker Worldwide
Tracking Devices – We are a leading security providers of automated technological systems for remote GPS Tracking, Monitoring and Management.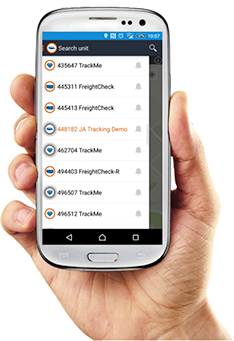 Track your devices on the go, anywhere and at any time.

•
Receive real-time alerts.
• View the location of your devices.
• Get all the details about each device.
• View your list of notifications.
• View each notification's details and location
Acme Seals Group.

GPS Tracker Systems are commonly used by logistics companies, fleet operators for fleet management functions such as fleet tracking, routing, despatching, on-board information and security, as well as individuals. Acme Seals is a company based in Malaysia and UK, with a focus on real-time monitoring solutions. We provide a wide range of solutions, particularly GPS Trackers for vehicles, shipping containers, assets and people. Our solutions are aimed at creating potential savings in fleet running costs, increasing productivity and improving customer service.
GPS Tracking Technology

All of our systems' GPS tracking systems are ISO-9002 certified and are certified with global standards in the industry. The Tracking Devices utilize both GPS + Glonass allowing tracking to be done by a group of 55 satellites globally. In addition, we work around the fact that a city like London and Kuala Lumpur is surrounded by huge buildings and MRT systems, by tapping on Assisted GPS (A-GPS), that using the cellular network, i.e. Maxis or o2 network to pinpoint the device location.
Portable Tracking Devices (Acme TrackMe):
Allow easy monitoring of loved ones, valuable assets or are used for covert tracking purposes.
Container Tracking (Acme FreightCheck):
Ensure supply chain visibility and superior customer service.